Winter on the Gold Coast – Cafes Galore – Spring Brook National Park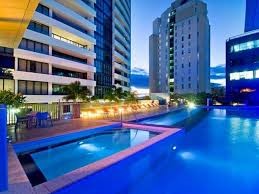 Have you ever experienced a winter on the Gold Coast, Broadbeach Surfers Paradise? With tropical sandy beaches and an average water temperature of 25 degrees and minimal rainy days, it is a perfect destination for a family getaway during the winter months. Broadbeach is also a hive of activity during the winter months as many Southerners come to the Gold Coast to enjoy our beautiful weather. The winter months are also the best time of year to grab a bargain as many resorts offer a great deal during these months.
Decadent Delightful Dining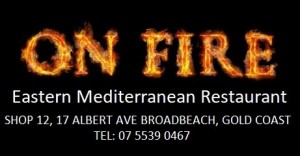 With plenty of lovely little cafes and restaurants around the Broadbeach precinct, it is a perfect place for a holiday. We are so fortunate to have numerous restaurants within a block of Aria for you to choose from; such our new Eastern Mediterranean Restaurant "On Fire" already receiving excellent reviews from our guests, plus Sage Café and Restaurant, The Loose Moose, Moo Moo's and the Red Steakhouse plus the New Molly Malone's Broadbeach (Right next door to Aria) and Burger Bar. You will never have to walk far for stunning food or a liquid lunch. Or if you're looking for a quick bite to eat there are many fast food restaurants close by such as Starbucks, McDonalds, Cold Rock Ice Creamery, and Crust Pizza. This all helps to make Aria the perfect place for your next holiday!
Springbrook National Park, situated in the hinterland of the Gold Coast
Looking for something a little out of the ordinary to do on your holiday? Why not spend a day exploring Springbrook National Park. It is a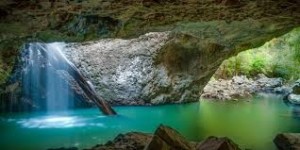 great day trip for the whole family. With Glow worms, picturesque swimming locations and tranquil nature walks, Springbrook offers a little something for everyone. And the views are simply spectacular. This beautiful place is located approximately 45 minutes from Broadbeach and is definitely worth the drive. The hinterland drive is a journey in itself as you experience old growth rainforest and impressive vistas of the Gold Coast. These natural waterfalls are an iconic spot and are regularly photographed. Experiencing the crashing waterfalls is simply amazing and should be visited during your stay at Aria.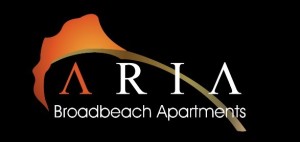 For last minute bookings or your planned holiday getaway, please don't hesitate to contact us on 07) 5504 4500. We are always contactable on reservations@ariabroadbeach.com.au